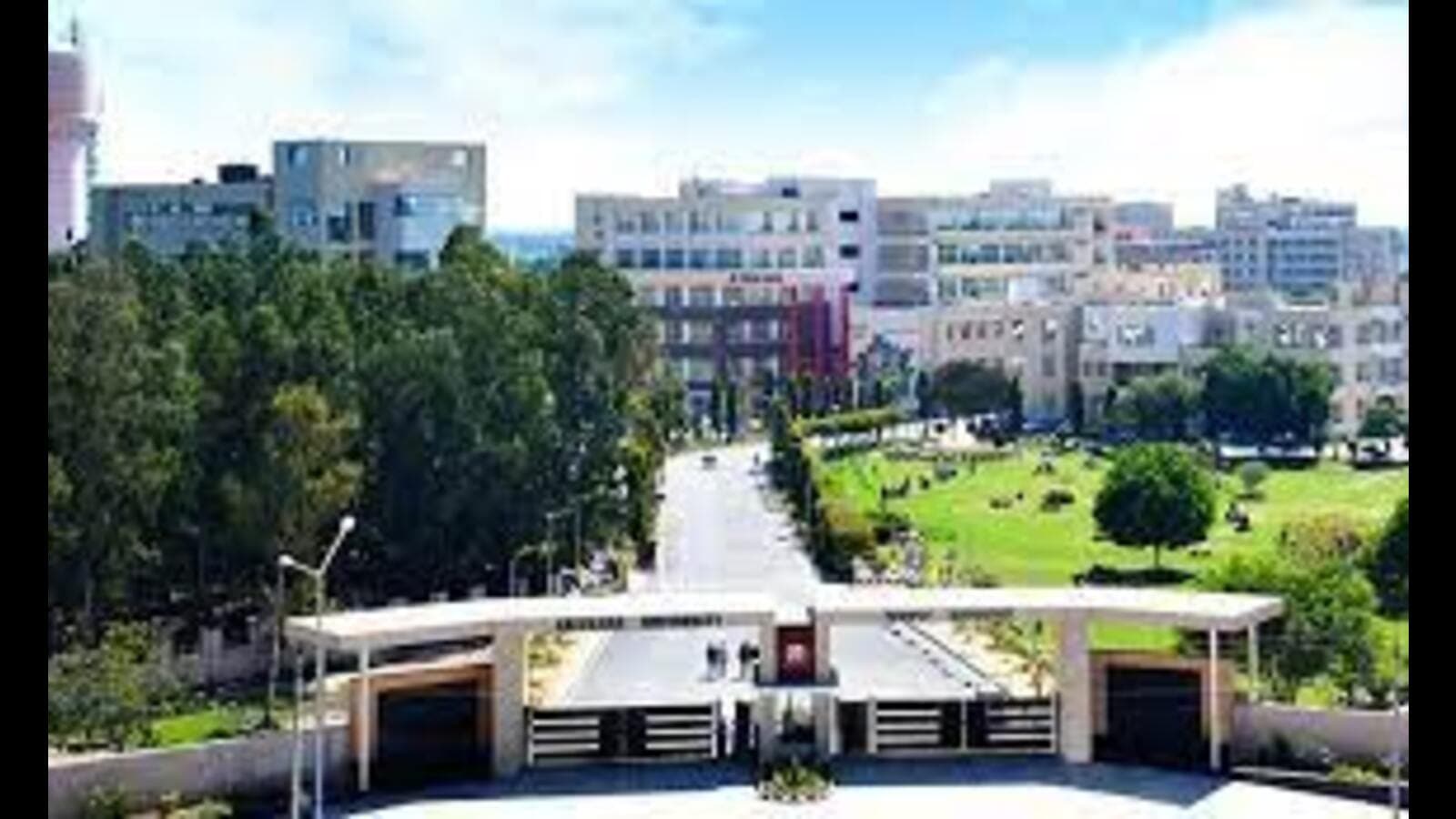 ARAI and Chitkara University sign automotive technology memorandum of understanding
The Automotive Research Association of India (ARAI) has partnered with Chitkara University, Punjab to offer Bachelor of Engineering in Automotive Engineering with specialization in Electric Vehicles and Hybrid Electric Vehicles.
With the increasing need for sustainable mobility solutions in India, the Automotive Research Association of India (ARAI) has partnered with Chitkara University, Punjab to offer a Bachelor of Engineering in Automotive Engineering with a specialization in Electric Vehicles and Hybrid Electric Vehicles.
Students learn the basics of Electric Vehicles and Hybrid Electric Vehicles in the first two and a half years at Chitkara University, after which students go to ARAI Academy in Pune to study the latest technologies and gain hands-on exposure over the next year and a half. The last two semesters are dedicated to project work that is carried out either in the automotive industry or at the ARAI Academy.
The MOU was signed in the presence of ARAI Director Reji Mathai, Deputy Director NB Dhande, Pro-Chancellor of Chitkara University Madhu Chitkara and Vice-Chancellor Archana Mantri.
"We are delighted to partner with Chitkara University to offer Bachelor of Engineering courses with a specialization in electric vehicles. "We firmly believe that with connections like these, we will be able to provide the industry with trained professionals in emerging electric vehicle technologies, fully equipped to solve problems in green mobility solutions," said Reji Mathai, Director by ARAI.
Chitkara University's pro-chancellor, Dr. Madhu Chitkara, said, "We are honored to partner with ARAI to deliver these state-of-the-art courses. At Chitkara University we are continually renewing our program offerings and with the current scenario, this program will go a long way in providing our students with an education that will lead them to places. It is a step forward in our mission to make our students industrial-ready."
close story
Heat wave loosens grip while wind brings respite

The heatwave loosened its grip on Delhi on Sunday as cooler easterly winds blew into the capital, lowering mercury by three or four degrees across the city. The temperature at Delhi's base weather station in Safdarjung fell to 40.5C on Sunday, a three-degree drop from the previous three days when the mercury stayed at 43.5C. Also read In the midst of intense heatwave, center issues health advice.

Three were arrested for stealing a phone from a man, a bag near Chandigarh's ISBT-43

Police have arrested three youths for allegedly robbing a resident of Uttar Pradesh (UP) on April 27th. The applicant, Chhote Lal, a resident of Narkhera village, Bareilly District, UP, had summoned a car from ISBT, Sector 43, with the three defendants already inside. However, the motorist dumped all four near the Sector 43 roundabout after a dispute over the fare. As Lal walked away, the three defendants followed him and grabbed his phone.

J&K admn has set inappropriate conditions for Eid prayers: Jamia Masjid mgmt body

The governing body of Kashmir's grand mosque, Anjuman Auqaf Jamia Masjid, on Sunday accused the Jammu and Kashmir administration of "frustrating" upcoming Eid-ul-Fitr prayers by imposing "inappropriate conditions." "Anjuman Auqaf Jama Masjid regrets unreasonable conditions imposed by the authorities frustrating Eid prayers," the body said in a statement. Eid-uld-Fitr is celebrated in the Kashmir Valley on Monday or Tuesday depending on the appearance of the new moon.

J&K: 2 terrorists arrested in Srinagar, Kulgam

Security forces arrested two "hybrid" terrorists in Kulgam and Srinagar in Jammu and Kashmir on Sunday, police said. From Kulgam, a certain Yamin Yousaf Bhat was arrested by Gadihama Kulgam of the banned terrorist organization Lashkar-e-Taiba with incriminating material, weapons and ammunition including a pistol, two grenades and 51 pistol bullets, police said. Meanwhile, in Srinagar, a Sheikh Sahid Gulzar was arrested with incriminating evidence including a pistol and ammunition.

Kashmir is expecting a record tourist season this year

Despite the third Covid wave earlier in the year, the Kashmir Valley has seen record tourist arrivals in the first four months of 2022, setting the tone for a record season this year. On average, over 5,000 people have visited the Himalayan valley every day so far this year. Even as the third Covid wave peaked in January, tourist arrivals continued, albeit at a slower pace.