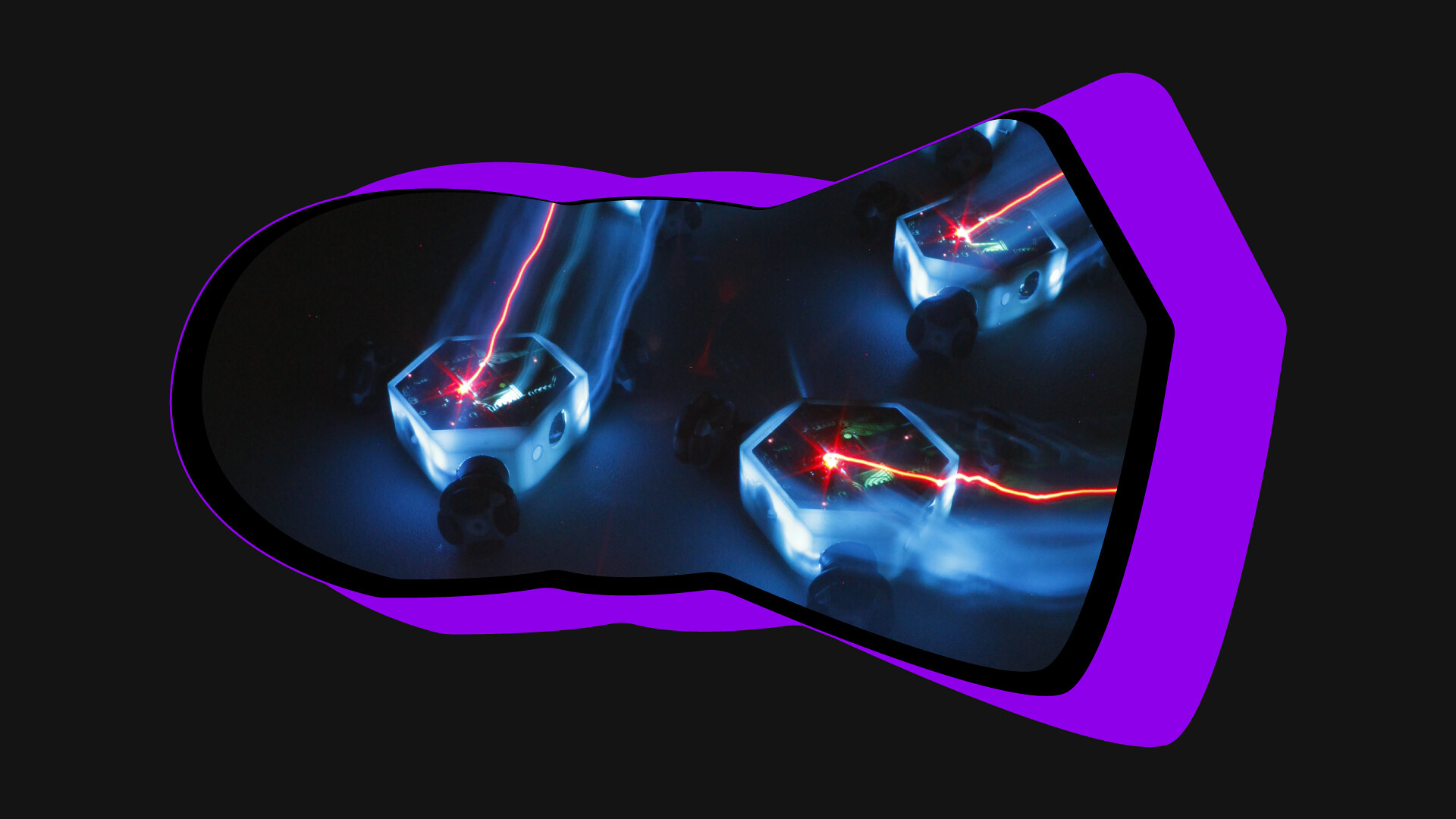 BioMedia: The Age of Media with Lifelike Behavior – Announcements
BioMedia is an exhibition that explores dynamic systems in art and science. These systems are similar to living organisms and show lifelike behavior through the use of interactive digital methods.
For centuries people have tried to develop machines that simulate life – from the animatronics of the 16th century to pre-kinematic moving image devices. The wheel-based movement technology of the 19th century gave way to the moving image, cinematography and the illusion of movement in the 20th century. An image that could actually imitate movement was a radical step towards simulating life because, from painting to photography, the images have so far been characteristically static in nature. Starting with motion simulation through to kinetic art and cybernetic theory, the simulation of life and life systems through artificial intelligence and generative technologies has in the 21st century.
Building on every new development, the virtuality of photographic images forms the basis for virtual electronic systems to produce, process and store digital images. The virtuality of media storage in electronic systems enables the variability and versatility of image content, which in turn introduces the viability of image behavior. Media systems go beyond the simulation of movement and simulate many aspects of living organisms, life, from intelligence to empathy. It is this behavior, namely media, that exhibits lifelike actions that we call BioMedia or biomimetic media.
The exhibition examines various forms of artificial agents and environments, as well as their behavior and interactions with other entities within hybrid contemporary ecosystems. Some of these agents are digital computer-generated and computer-simulated systems that develop on a screen, while others include complex adaptive robots that have a physical presence in space and biomimesis as search mechanisms, swarm intelligence, self-preservation, etc. An. Still, they mimic, demonstrate, and simulate lifelike behavior by responding to stimuli in unpredictable ways. The artificial agents shown in this exhibition ignite questions about self-sustaining inorganic life by presenting their ability to interact with one another and with humans and non-humans alike as two-dimensional images, three-dimensional objects, and multi-dimensional quantum models.
BioMedia offers insights into possible forms of coexistence with artificial life forms and suggests to imagine our relationship with artificial agents in several strands of interdependence instead of thinking in competitive or antagonistic terms. New methods and ideologies must be explored in order to answer the question of how we can improve and maintain life in an alliance of human and more than human technological units – especially against the background of the far-reaching ecological crisis, mass extinction and the human climate catastrophe .
Artist
:: vtol ::, Kees Aafjes, Refik Anadol, Artificial Nature (Haru Ji & Graham Wakefield), Torsten Belschner, Samuel Bianchini, Frank Bierlein, Michel Bret, Ludger Brümmer, Daniel Canogar, Aristarkh Chernyshev, CITA, Edmond Couchot, Stephanie Dinkins , Melissa Dubbin & Aaron S. Davidson, Anna Dumitriu, Jake Elwes, Justine Emard, Cécile B. Evans, Edo Fouilloux, Yves Gellie, Alexandra Daisy Ginsberg, Libby Heaney, Stephan Henrich, Katrin Hochschuh & Adam Donovan, Yannick Hofmann, Yasha Jain , Daria Jelonek, Nikolai Konstantinov, Bernd Lintermann, Christian Mio Loclair, Hasan Mashni, Alex May, Mélodie Mousset, Gordon Pask, Špela Petrič, Sascha Pohflepp with Alessia Nigretti & Matthew Lutz, Nina Rajcic & SensiLab, random international, Anna Ridler, Birk Schmithüsen, Alexander Schubert, Jeffrey Shaw, Karl Sims, Maria Smigielska & Pierre Cutellic, Christa Sommerer & Laurent Mignonneau, Jakob Kudsk Steensen, Martinus Suijkerbuijk, Maija Tammi, Universal Everything, Harm van den Dorpel, Jeroen van de r Most, Peter van der Putten, Günter Weseler, Marco Zampella, Moph Zielke, Fabien Zocco
Research projects
Beyond Matter, École polytechnique fédérale de Lausanne (EPFL), Festo SE & Co. KG, FZI Research Center Information Technology, IBM Deutschland GmbH, intelligent.museum, KIT – Karlsruhe Institute of Technology
Opening program
Saturday, December 18, 2021, 6 p.m. CET
Online transmission at zkm.de/de/livestream
Curated by
Peter Weibel with Sarah Donderer and Daria Mille, assisted by Beatrice Zaidenberg