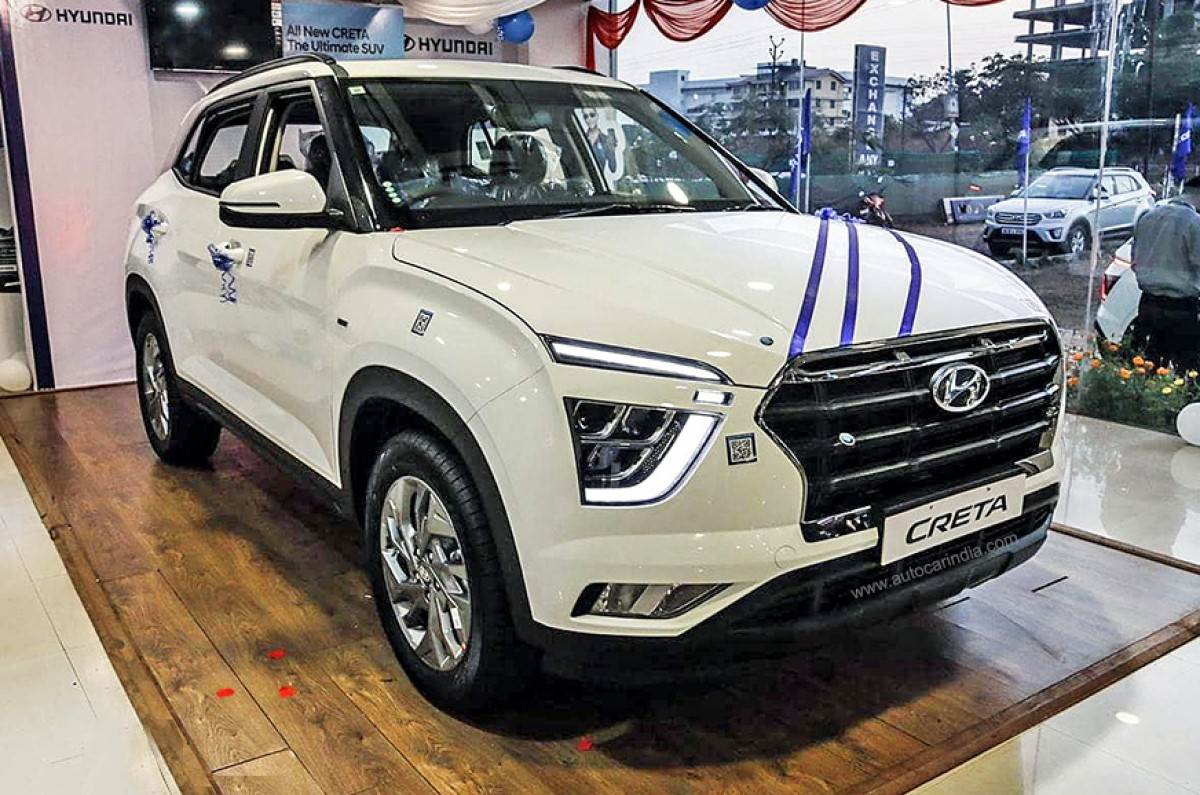 Car dealerships reopened across India
After a second lockdown of nearly three months from April to June, automotive retail showrooms in India are back on track, with most states lifting the curbs.
Around 90 percent of the dealerships have resumed operations across India
In some states, car dealerships are only open for customer deliveries
Classification of the automotive retail trade as MSMEs positively assessed
While nearly 90 percent of vehicle dealers across the country have fully resumed sales and service operations in compliance with Covid safety guidelines, showrooms are in states like Kerala, Andhra Pradesh, Orissa, and Jharkhand, which make up about 8-10 percent of India's automotive retail population make up, remain fully or partially closed.
It is estimated that there are over 15,000 car dealerships with 26,500 dealerships across India which together employ around 4 million people in showrooms and service centers. With 90 percent back in service, this means that around 23,850 dealerships are open.
"In Orissa and Jharkhand, where there are time restrictions, dealerships are only open for customer deliveries and not specifically for business," said Vinkesh Gulati, president of the Federation of Automobile Dealers Associations (FADA).
According to Gulati, despite the resumption of operations, this is anything but normal. "If we compare the scenario to June or July of CY2020, we may be a little better off, but business is still not what it was before the pandemic."
"The number of new bookings has slowed, which is clearly shown by the demand situation on the market. However, if almost all dealerships open in the next month or at the end of July, things should improve significantly, "he added.
FADA President praises the move to classify the entire automotive retail sector as MSME
In this phase of the difficult business environment, the FADA President is pleased about the government's latest move to classify all retail and commercial operations in the country as MSMEs (micro, small and medium-sized enterprises).
"While the automobile trade was considered part of the MSME until 2017, after that it was limited to vehicle service and two-wheeler trade," says Gulati.
On July 2, the Indian minister for micro, small and medium-sized enterprises, Nitin Gadkari, announced that MSMEs now include car retailers, spare parts retailers, tractors, SUVs and commercial vehicle retailers.
"This makes car dealers open to many benefits and subsidies that various states offer for MSMEs," Gulati emphasized.
Benefits include, for example, land purchase subsidies from government industrial development agencies and preferential bank lending at lower interest rates.
The FADA President said goodbye with the words: "In view of the business scenario with the pandemic, such support measures are a great relief for the entire brotherhood of the automotive retail trade."
See also:
Car and SUV sales rise 148 percent in June 2021
Car sales hit hard in May 2021: FADA