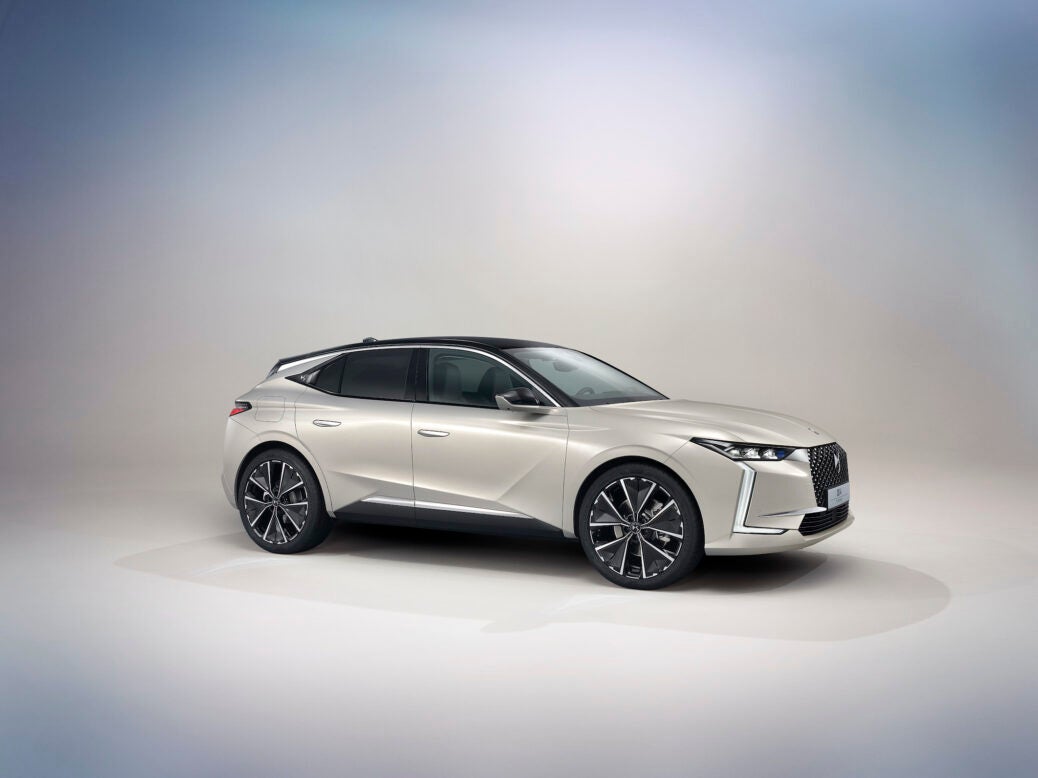 DS Automobiles – the models of the future
With only about 150 cars sold in China in January and February, 2022 at least looks better for DS than last year (456 in total). Things are going well in Europe, although most of the sales are in France, where exactly 3,200 cars were delivered in the first two months of the year.
Stellantis insists that this and all other brands have a decade to prove themselves, although what success means has not been publicly defined.
Certainly the models that keep coming are always better, the newest 4 be a typical case. The only real problem is the same one that DS has pursued since its inception: cracking the premium market as a start-up.
Outside of France, getting the brand onto buyers' lists is proving to be a difficult challenge. The proof? Just 2,069 vehicles delivered to customers in Europe's largest market in 2021.
Will the Germans react more positively to the arrival of the new 4? They certainly should, because this 4.4 m crossover looks fantastic. It is already the brand's best seller in France after beating 7 and 3 in February.
Since Rüsselsheim had already been converted to produce the then-next Opel and Vauxhall Astra, building the second Generation 4 there (about three years after the first generation was discontinued) was a relatively inexpensive and low-risk move.
With several locally-produced DS models not having great sales success in China, the new 4 seems an unlikely candidate for production there. Germany should therefore remain the only country for the production of this crossover.
Available engines are PureTech petrols with 130, 180 and 225 hp and a BlueHDi with 130 hp. An eight-speed automatic transmission comes as standard. In addition to these petrol and diesel units, there is also a petrol plug-in hybrid, the 4 E tension.
The powertrain of the PHEV consists of a 132 kW (180 hp) 1.6-liter four-cylinder turbo engine and an 81 kW (110 hp) motor. The drive is via an eight-speed automatic transmission, the combined output is 165 kW (225 hp). The specified range in electric mode from the 12.4 kWh battery is 50 kilometers (WLTP Combined Cycle).
Last August, the division suddenly announced that it would not start selling electric vehicles until 2024, so it is assumed that the ICE versions of the new 4 – including the PHEV – will be phased out after less than three years of production. This is far from ideal for building a good brand image and resale value. At the same time, an electric 4 Series will come onto the market. Confusingly, his name will likely be 4 E-Tense.
Before the arrival of the 4, the newest vehicle from DS was the 9, a 4,933mm sedan built in China and only now making its way to all European regions. Surprisingly, it's even available in right-hand drive markets. Deliveries to PRC started in February 2021. Total sales last year? Only 216 cars.
In addition to the 225 hp 1.6-liter turbocharged petrol engine, there are three PHEVs. These have stated outputs of 225hp, 250hp and 360hp, with the last of the three also featuring a second electric motor and all-wheel drive.
It is believed that the 9 and 9 E tension will either be canceled or given an electric variant shortly before or during 2024. In any case, there is no great future for this car in any market.
Along with the decision to go all-electric by 2024, DS shared some initial details about a certain future vehicle with us last August. It is suspected that this will be an SUV or a crossover, to name a few 5 Crossback E-Tense or 6 Crossback E-Tense:
"Starting in 2024, DS Automobiles will strengthen its offer by selling a 100% electric version of the DS 4, then it will unveil a new design and launch Stellantis' first 100% electric project based on the STLA MEDIUM platform. Equipped with a high-capacity battery of up to 104 kWh for a range of 700 kilometers, this future model will offer remarkable technology and sophistication with technical features perfectly suited to DS Automobiles customers."
What will become of DS's remaining cars like that 7 Crossback? This 4,570 mm long model has been in production since October 2017 and was the brand's first SUV for the European markets. Production only takes place in France (Mulhouse), China's former CAPSA joint venture stopped building the vehicle in 2019 due to a lack of orders.
The only existing DS that seems likely to have a full life cycle would be that 3 E tension. This signature suffix for electrified models applies primarily to plug-in hybrids, but in this case it denotes an electric vehicle.
The output and torque of the single engine are 100 kW (136 hp) and 260 Nm. The 50kWh battery pack, meanwhile, is mounted under the trunk and cabin.
There should be facelifts for the 3 and 3 E-Tense in 2023, with the latter's replacement coming in 2026, two years after the combustion engine variants were dropped.
Reports for many other manufacturers' future models are grouped in the Just Auto OEM Product Strategy Summaries section.
Future platform intelligence
For more details on past, current, and upcoming models, visit PLDB, the Future Vehicle Database, part of GlobalData's Automotive Intelligence Center. This includes DS vehicles, which are not included in this report.
The final episode focusing on Stellanti's future models looks at Opel and Vauxhall. Previously released items for related brands include Fiat, Abarth and Lancia; Chrysler, Dodge and Ram; Alfa Romeos; Maserati; Jeep; Peugeot; and Citroën.